Washbasins
These stainless steel industrial washbasins are used in all industrial sectors. The BW hand washbasin is a single-part washbasin fully made of thick-walled stainless steel plating. The robust construction and seamless finish also mean that this hand washbasin will last forever.
WALL FASTENING OR FLOOR ASSEMBLY
The hand washbasins can be supplied for both wall mounting or floor assembly in line with the customer's wishes.
DIFFERENT TAPS
The hand washbasins can be supplied with a knee push-button or a sensor at knee height. A sensor can also be fitted in the tap for extremely easy use.
The hand washbasins from BOONS FIS are the best choice for optimal hand hygiene. Ask for our catalogue for an overview of the possibilities!
Read more
Benefits
Supplied with certificate of stainless steel used (AISI 1.4301), no use of ferritic steels (400 series) that are magnetic and liable to corrode
The hand-washing sinks have an extremely smooth surface, being a great benefit to hygiene compared to the sandblasted alternatives, for example
Everything is 100% rounded off jointless for optimal hygiene, no angles or edges where dirt and bacteria can originate
Meets the highest quality requirements for the food and general industry
Provided with thermostatic mixer tap as standard
Numerous accessories and dispensers available
Robust construction and elegant finish
Many operating and foot console options
Customer-specific solutions can be supplied
Options
Boiler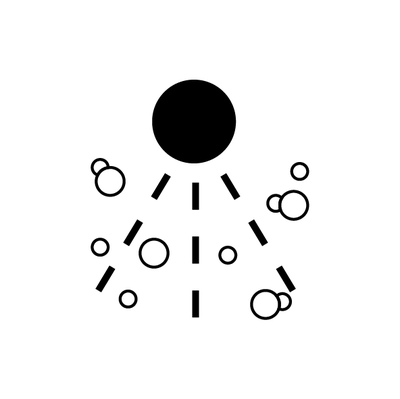 Built-in soap dispenser
Lower cabinet unit
Dyson taps