Standard trolley lift
This chain-driven standard trolley column lift has been specially designed for safely emptying/tilting 200-litre and 300-litre standard trolleys on tables, conveyor belts, work surfaces, in other containers, funnels, mixers, tumblers and weighing and proportioning machines. This reduces the likelihood of injuries caused by manually lifting and moving heavy standard trolleys.
The standard trolley column lifts are manufactured in stainless steel (AISI 1.4301) according to the international standards for the food industry and the pharmaceutical industry.
The standard trolley column lifts are available in left- or right-hand designs and have a maximum carrying capacity of 300 kg. The standard trolley is emptied on the narrowest side. These lifts are available for the following tilting heights:
870 mm - 1470 mm
1620 mm - 2220 mm
2370 mm - 2970 mm
3120 mm - 3720 mm
The column lifts can optionally be provided with a stainless steel safety cage with a door with ignition switch. The column lifts with a tilting height up to 2550 mm can also be fitted with a mobile chassis to easily move the column lift.
Read more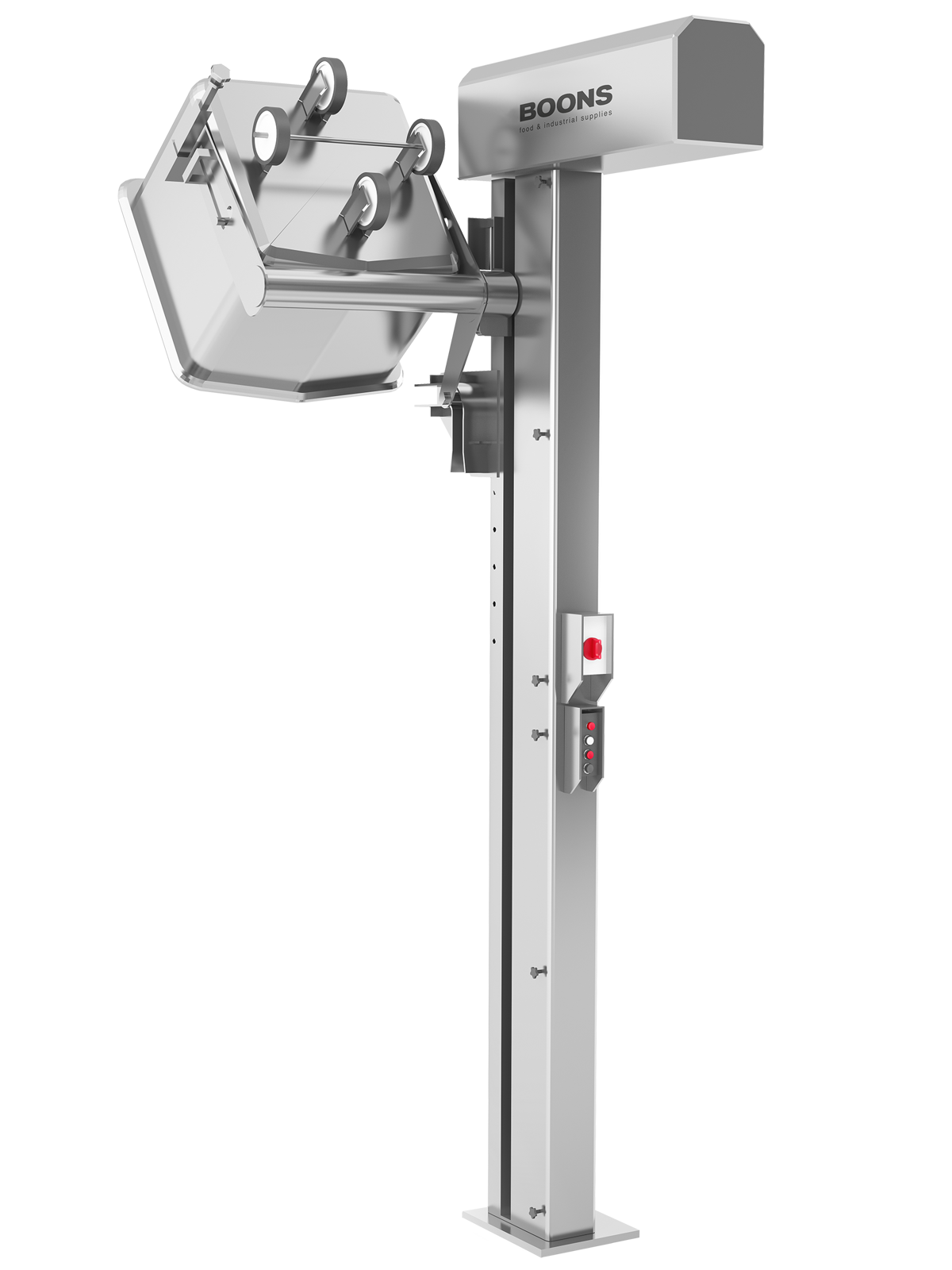 Benefits
Supplied with certificate of stainless steel used (AISI 1.4301), no use of ferritic steels (400 series) that are magnetic and liable to corrode
No manual handling to lift and turn heavy standard trolleys
Meets the highest quality requirements for the food and general industry
Suitable for 200-litre and 300-litre standard trolleys (DIN9797)
Specially designed for the food industry
Robust construction and elegant finish
Customer-specific solutions can be supplied
For a loading weight up to 300 kg
Fully stainless steel design